Make a Payment
Please pay below and Attorney Gruskin
will contact you so that we can
begin your case
Questions? Call 1-800-666-6517

Client Reviews
You may not obtain the same or similar results that the following clients received
Posted by Jamie September 15, 2016 Mr. Gruskin was my attorney for my divorce. He was thorough, timely and always was available and answered my questions the same day or the next. His accuracy and timing was above par and he completed my divorce within the shortest time possible. I would hire again or recommend to anyone. His price is fair and his work is professional and excellent.

Excellent Service 5.0 stars Anonymous review posted on September 7, 2016 Wonderful attorney that gets the job done! We needed to get this divorce finalized and Arnie Gruskin was perfect for the job. Very professional and always there to answer any questions or concerns. Mr. Gruskin got the job completed!! I would highly recommend his services to anyone and everyone in need of a good divorce lawyer! Very affordable too...

Arnie Gruskin Divorce Lawyer 5.0 stars Posted by Mark August 27, 2016 I hired Mr Gruskin to represent me in a simple non-contested divorce. He walked me through the process and was patient with my questions and changes. He executed the divorce quickly and efficiently and followed up with me quickly.

Arnie Gruskin - Divorce Attorney 5.0 stars Posted by Tim August 23, 2016 Arnie was very professional, very efficient, and very polite. I was surprised at the level of communication he provided, I was never out of the loop and my questions were always answered. Arnie really made a painful process as easy and smooth as it could be.

Got the Job Done at a Reasonable Rate 5.0 stars Anonymous review posted on July 19, 2016 I hired Arnie Gruskin to help with an uncontested divorce case. Before working with him, I had tried a do-it-yourself service which left me feeling uncomfortable and, as a result, I discontinued the service. With Arnie, I was able to have my questions answered and get directions step-by-step on what to do. Within about a month and a half my divorce was finalized. His approach is no-nonsense, and you can tell that he wants to move through the process as quickly as possible (which anyone getting a divorce can appreciate). Even with his no-nonsense approach, he was willing to talk over my questions. Thanks for the great service!

Same sex divorce 4.0 stars Posted by Jamie June 29, 2016 I was very skeptical choosing a lawyer through the Internet. There are so many scams out there you never know what's true or not. After much web searching on Arnie I realized this was the real deal! Me and my partner were both from FL and had no issues to contest. I had recently moved back north, but Arnie was still able to assist us in our divorce.There is a lot of paperwork that must be filled out and notorized. Some of it I didn't understand so I would email Arnie and wait for his response. He would answer that day. Once all papers were notorized and sent in the court filing fee is due. Arnie asks for it to be deposited into his acct, no checks or credit... this made me worry a bit... hoping I wasn't being scammed! NO! no scam! It's the real deal! Less than 30 days after I sent Arnie deposit for court fee my divorce was final! I received my final divorce paperwork via email. This process was easy and fast. If you just want a simple, non contest divorce... this is the way to do it! Great price & great lawyer!

Excellent , Responsive, Results Oriented 5.0 stars Anonymous review posted on May 16, 2016 My case was time sensitive and Mr. Gruskin on more than one occasion went out of his way to ensure he would obtain the results that met my needs as a client. I was extremely pleased with his services. Its rare to find such a responsive lawyer and attentive lawyer.

Easy Divorce 5.0 stars Posted by Ilya May 12, 2016 I was looking for the easiest way to dissolve my marriage. Arnie interviewed me and provided simple instructions, then took care of the paperwork.

Divorced 5.0 stars Posted by Javaughn Dennis April 16, 2016 Very easy to work with all information was in details. He respond to emails and call promptly. I will be recommending him in the future.

Uncontested Divorce 5.0 stars Anonymous review posted on March 9, 2016 Based upon internet research, I hired Mr. Gruskin to handle my divorce. It was a great decision. Arnie handled all the proceedings and procedures like the experienced pro that he is. There was minimal effort on my part. I was very pleased with the end results and the services he provided. He is easy to get along with and easy to work with. Totally reliable. Highly recommended.

Very easy and painless 5.0 stars Posted by Louis September 15, 2015 Arnie handled by uncontested divorce very easily and painlessly. Communicated all the requirements clearly and followed up on each action that was required. He is very pleasant and upfront on all matters. I would highly recommend him to anyone seeking a divorce. The price was also extremely reasonable. Totally pleased with the results.

Very good services 5.0 stars Posted by Tomas May 7, 2015 I was looking for something affordable and reliable. Many people I ocntacted were over my budget and required too much paperwork and appointments. Found Mr. Gruskin in the web, Contacted him and within a week all my paperwork was completed at an excellent price. Thirty days later I had completed my divorce. Thanks very appreciated

Case Attentiveness 5.0 stars Posted by James Yon April 13, 2015 Arnie Gruskin handled my case with the upmost attentiveness and personalized care. He was extremely professional and kept me fully informed. He utilized and involved all resources available sparing no additional expense to himself to provide me with the best representation possible. I can not express in words how grateful I am with his representation and follow through. I highly recommend him and will to anyone I know needs legal representation. Thank you, James

Divorce attorney 5.0 stars Posted by david April 4, 2015 mr. Gruskin, my divorce attorney, provided excellent services. He was effective and professional throughout the legal divorce process.

Very satisfied 5.0 stars Posted by Janet March 31, 2015 My lawyer did an excellent job when I got divorced. He was always easy to reach on the phone or e-mail. He would explain everything in detail and would not take any action without letting me know first. The price he charged me was very fair, considering that he is a well and reputable attorney. I was very satisfied with the results and I truly recommend his services.

Undisputed marriage divorce 5.0 stars Posted by Roberto Abrahantes March 30, 2015 The process with Mr. Gruskin was smooth. All communication was smoothly done by phone fax and email and Mr. Gruskin was just a call away

Great Divorce Lawyer with affordable fees 5.0 stars Anonymous review posted on March 30, 2015 Mr. Gruskin is very knowledgeable. He got the job done promptly and to my satisfaction. He is quite accessible and his prices are very fair and affordable. I highly recommend him.

Mr. Gruskin is the one to call! 5.0 stars Posted by Melanie March 29, 2015 Mr. Gruskin is a great attorney. He was with me throughout my very difficult, long, complicated divorce and it's aftermath. He is very honest and reliable. He fought very hard for me. He helped me through a very difficult divorce. He was always there to listen and offered very good advice. Definitely the one to call when you need a lawyer to represent you in family law matters!

Awesome Service 5.0 stars Posted by Karona March 27, 2015 Mr Gruskin is the best attorney I've worked with. He is knowledgeable and knows the laws. Very responsive. His prices are reasonable ans he kept me informed through the whole process. I would recommend him to anyone. You are definitely heaven sent.

Divorce 5.0 stars Anonymous review posted on March 23, 2015 I contacted Mr, Gruskin online to do my divorce, quickly he responded and we discussed the matter over the phone . He send me the paperwork needed to fill out via email. Very easy. Also he's fees were reasonable and could be payed over the phone with credit card or check by mail. When all our paperwork was ready mr Gruskin quickly set up a court date to finalize the matter. He represented me in court very professional and my divorce was granted. I highly recommend Mr. Gruskin

Reasonably Priced Attorney 5.0 stars Anonymous review posted on March 22, 2015 I was very nervous about going through my first divorce but Mr.Gruskin made the entire process painless. Even during the mediation process which can be extremely long, was not bad because Mr. Gruskin fought for me the entire time.

Excellent follow-through 5.0 stars Posted by Rachel March 22, 2015 From start to finish, I received excellent service - fast responses to all my questions (and I had A LOT of questions), accurate documents, and professional service. I was weary of hiring a lawyer online, but I'm definitely glad I chose Arnie Gruskin.

Made my Divorce quick and simple! 5.0 stars Posted by Tiffany March 22, 2015 Mr. Gruskin made my divorce quick and simple. He walked me through every step and helped whenever I didn't fully understand something. He was honest when he informed me of what I should expect during the preparation and during the court hearing. He's knowledgable and always on top of the paper work, not a moment was wasted with Arnie as my attorney.

excellent service 5.0 stars Posted by Holly March 22, 2015 I highly recommend Mr. Gruskin. He was very knowledgeable, and answered every question I had in a timely manner. If you are looking for an excellent attorney, I recommend going with Mr. Gruskin. You won't be disappointed.
Divorce With No Kids - Total Attorney Fee is $495*
(only $225 Down Payment)
Credit Card Payment
Paypal-Without Kids
---------------------------------------------------
Divorce With Kids - Total Attorney Fee is $795*
(only $395 Down Payment)
Credit Card Payment
Paypal-With Kids
What You Get

33 Years Experience

Consultation with Attorney

Ongoing Access to Attorney

All Court Required Documents

Your Questions Answered

Advice On Your Rights

A Final Judgment of Divorce
Serving All of Florida
Yes! You Can Afford Attorney Representation
Don't Get Stuck with
Non Lawyer Doc Prep Services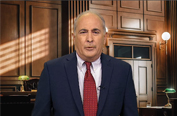 Questions? Call 1-800-666-6517
(days, nights or weekends)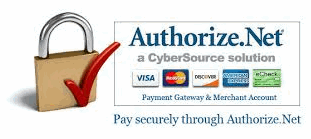 *Fee does not include court filing fee